Game Downloads
You're located in category:
Realms
Review 1:

An early fantasy strategy game, the goal in Realms is by now a familiar fare: recruit armies of humans, orcs, and other creatures to conquer the known world. For its time however, the game features an innovative isometric view and rare real-time gameplay. The focus is on tactical combat, as you can choose different attack and formation orders, than on empire-building, so it'll appeal to warmongers than empire architects. In short, it's solid pioneer of real-time strategy genre that is at best an above-average game.

Review 2:

Nice done stratgey game. Mission: Conquer three settlements of the Orcs. You can achieve this by building armies, get money from your own cities and build defenses.
Download full game now: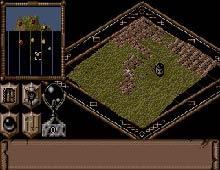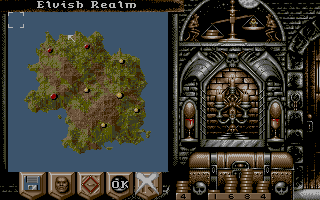 Realms screenshots
People who downloaded this game have also downloaded:
Populous 2, Magic: The Gathering, Powermonger, Stronghold, Riders of Rohan