Game Downloads
You're located in category:
Team Suzuki
Review 1:

Team Suzuki is a decent motorcycle racing simulation by Gremlin. All objects in the game including bikes and drivers are polygons except your dashboard, which is bitmapped. They are smooth and fast, however look a bit too simplistic and abstract for my taste (even for 1991). The game features many tracks to race on, in whole seasons, single or training sessions and features 125cc, 250cc and 500cc class bikes. Your bike is controlled with either the mouse, keyboard or joystick. Especially the mouse controls have a good feel, but the game is far from easy and takes a while to master. The PC conversion was done by Imagitec Design (famous for The Humans series, among other old games).

Review 2:

Race game of the early 90s. One of the first vector graphics motor race games. The gameplay is smooth, though driving with the mouse is very hard. I prefer the keyboard.
Download full game now: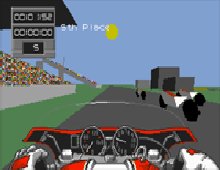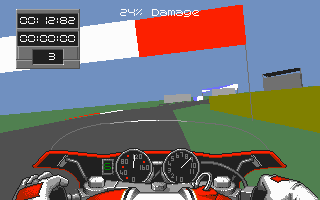 Team Suzuki screenshots
People who downloaded this game have also downloaded:
Tennis Cup II, Tie-Break, F1 World Championship Edition, Slicks & Slide, Skifree