Game Downloads
You're located in category:
Project: Space Station
Review 1:

Before he developed a string of venerable flight sims for LucasArts (Their Finest Hour, X-Wing etc.), Larry Holland designed this exceptional NASA mission simulator that gives you the chance to build a space station. This gargantuan task requires astute planning of shuttle launches over the next 15 years to carry the necessary components for the station. NASA's help in the game shows in the excellent realistic factors, from budgetary concerns to R&D projects you can take in hopes of making discoveries that will save lives and time. An excellent simulation that dovetails nicely with Virgin's excellent Shuttle space shuttle sim years later.

Review 2:

NASA mission emulator. In this game you are in control of NASA and you are in charge of reparing a flight with a space shuttle. It's a kind of simulation game in which you have to do all the stuff. Hard game.
Download full game now: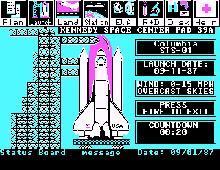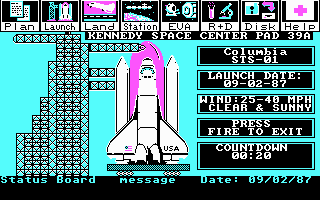 Project: Space Station screenshots
People who downloaded this game have also downloaded:
Microsoft Space Simulator, SimEarth, Shuttle, SimTower, Sim Ant