Game Downloads
You're located in category:
Contraption Zack
Review 1:

Before Twinsen's Odyssey and long before Alone in the Dark, Contraption Zack is among the first games that successfully combined physical puzzles, action, and adventure elements into a fine game. Your job is to help Zack the clueless mechanic pass various levels by using his tools to fix things and pass nasty traps. The game is somewhat reminiscent of Epyx classic Chip's Challenge, but played in a more attractive isometric board, with more parts and items to manipulate. Definitely one of the most original puzzle/adventure games to come along in a long time. Anyone who likes this game should try out its "sequel" of sorts D/Generation, which uses the same engine but focuses more on action and adventure elements.

Review 2:

Puzzle game for the worker :). Zack's tools are taken and you have to find them in the factory. Navigate your way through the levels by walking over big buttons or get thrown by large springs.
Download full game now: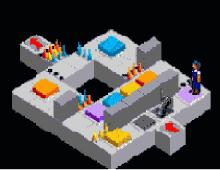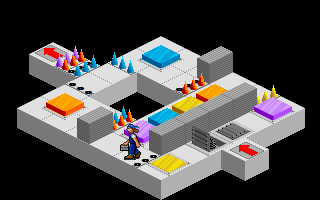 Contraption Zack screenshots
People who downloaded this game have also downloaded:
Incredible Machine 3.0, The, Castle of Dr. Brain, Lost Vikings, The, Incredible Machine, The, 3D Lemmings