Game Downloads
You're located in category:
Sorcerer Lord
Review 1:

Sorcerer Lord is a decent but quite difficult fantasy strategy game. The game options are fairly simple since you can only choose to play the single scenario that is included with the game so unlike pretty much all other games focus on offering tons of different scenarios Sorcerer Lord only offers a single one but I must admit it's quite well packaged so you won't be bored.

As mentioned above there are enough things in the game and Sorcerer Lord is not one of those games where there are only few cities and castles and you see one on almost every third field which again meabs a lot of action. The actual story is quite simple as you have to get the armies of Galanor together and fight the army of the Shadowlord. Different magical things are included as well which also adds a bit of roleplay aspects into the game.

The game interface is good and the entire game area is quite big which means Sorcerer Lord offers a lot of gameplay to the play. Unfortunately the game is quite difficult which also means that only the hardcore wargame fans will have a chance winning against the computer - especially because of the enemy armies are very hard to beat. But if you are up for a challenge this game is worth a try.

Review 2:

Sorceror Lord is a fun but *extremely* difficult single-scenario fantasy wargame due to the near invisibility of enemy forces and tough computer opponent. Tasked to gather the forces of Galanor to stem the advancing army of the Shadowlord, you must learn to organize the armies as well as use the powerful, magical Rune Rings. A variety of terrains, RPG-style troop development, and numerous fortresses and citadels to conquer and defend make this a challenging game for all warlord wannabes. Recommended for veteran players only!
Download full game now: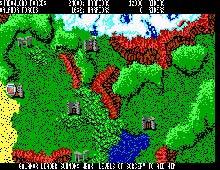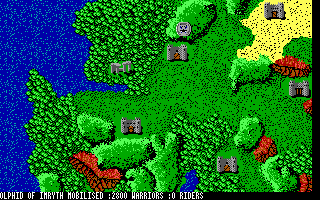 Sorcerer Lord screenshots
People who downloaded this game have also downloaded:
Spellcross, Warhammer Epic 40000: Final Liberation, Warhammer: Shadow of the Horned Rat, Warhammer: Dark Omen, Sea Legends