Game Downloads
You're located in category:
Clash of Steel
Review 1:

Clash Of Steel is yet another strategy wargame from Strategic Simulations Inc. Clash Of Steel takes place during the second world war. The overall interface is very simple and the game is therefore very easy to control.

The map used in the game is very detailed and even a a very small country like Denmark is in the game. The game also includes nice graphics and acceptable sound. I would only recommend Clash Of Steel to true strategy or Strategic Simulations Inc. fans as it just doesn't contain the usual gameplay you can expect from an SSI strategy wargame.

Review 2:

"A strategic and eminently playable simulation of World War II in the entire European Theater (including both Eastern and Western Theaters). Reminiscent of Avalon Hill's boardgame Hitler's War, it is everything that Storm Across Europe should have been and wasn't. Although the graphics are dated, in effect, they were not the attraction of this program, and it still offers great play value today."
Download full game now: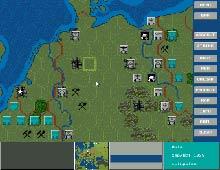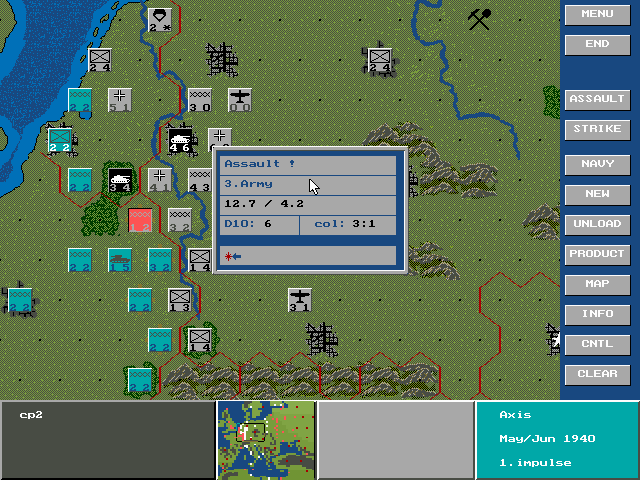 Clash of Steel screenshots
People who downloaded this game have also downloaded:
Clash of Steel: Future Edition, Civil War Generals 2, Panzer General for Windows 95, Third Reich, Pacific General