Game Downloads
You're located in category:
Ancient Art of War at Sea, The
Barry and Dave Murry follows up on the ground-breaking Ancient Art of War (AAOW) with Ancient Art of War in The Sea, a logical offshoot. Although the game engine remains virtually unchanged, much more content has been added by way of detailed scenario backgrounds and larger maps that make an average game last much longer.

As in AAOW, getting into the game is a simple affair of choosing your opponent and battlefield. The fun part is seeing the results your tactical prowess (or lack thereof) in real-time on the battlefield. Here is your chance to fight Thor Foote, Duke of Medina Sidonia, Blackbeard, Martin Tromp, John Paul Jones, and Lord Admiral Nelson. Battle locales are no less diverse and interesting: pirate-infested Caribbean, straits of Juan de Fuca, Old Finly (fictional), 1588 Spanish Armada invasion of England, Quiberon Bay, Trafalgar, and even includes finding the Bismarck in the Atlantic.
Download full game now: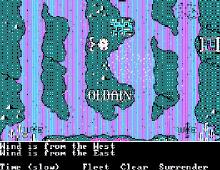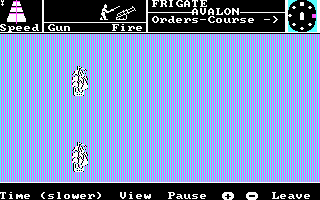 Ancient Art of War at Sea, The screenshots
People who downloaded this game have also downloaded:
Ancient Art of War, The, Great Battles: Collector's Edition, The, 101 Airborne: The Airborne Invasion of Normandy, Panzer General for Windows 95, Armada 2525: Deluxe Edition