Game Downloads
You're located in category:
Cycles, The
Review 1:

Made up just like Grandprix Circuit, but this time you're riding a motorcycle - one of 3 different types. You race on 15 different tracks against opponents the computer controls. Pretty much standard so far, but like in its predecessor the easy controls and a gameplay without unnecessary complicated details make this just fun. The tracks are well made - as far as I know they are pretty close to the originals. With your bike you have much more possibilities to win a race with your skill than with a car. In Grandprix Circuit there have only been few chances to overtake the other drivers - this time it's possible almost anywhere, if you're only skilled enough to manoeuvre your vehicle through the open spaces between the other racers. I really enjoyed this one.

Review 2:

Based on Grand Prix Circuit's engine, The Cycles was revolutionary for its time: it was the only motorcycle game at the time with a first-person perspective. Accolade continues its strong point in graphics, as turns are depicted realistically and the animations of other racers are very smooth. Choose from 5 skill levels, then compete in 3 performance classes (500, 250, or 125cc) in the world's most grueling courses that range from Australia to Brazil. Another forgotten classic that reaffirms Accolade as the premier developer of sport games.
Download full game now: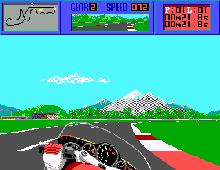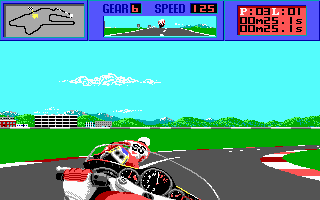 Cycles, The screenshots
People who downloaded this game have also downloaded:
Life and Death 2: The Brain, Car & Driver, Command Aces of The Deep, Flying Saucer