Game Downloads
You're located in category:
Universe 3
Review 1:

Unlike the first two games Universe 3 is offering a much better game interface than in the first two games in this series. Now you actually move your character around as seen in other games like Breach or the Ultima series. The game starts after you and your crew have been captured and I won't add more to that since you should play the game for more info.

What I really like in the game is that by a single click on the "V" key will bring up a full menu of different things you can do such as examine, wear, read, enter and many more commands. If any of the commands can be used for something a new menu will come up with any things that apply to the command you selected like Enter and then all doors will be listed. This is a great idea and since it will pop up with a simply key the interface is much better since you don't need all the commands listed as seen with many point-and-click adventures.

The graphics and sound have also been improved a lot compared to the first games in the series but while the game is a lot better it's still far from many other games in this genre and it's quite difficult to get to know the store line in the game as well. A bit sad since it would otherwise be easy for people to start playing Universe 3.

Review 2:

M. Evan Brooks' review and MobyGames rap sheet say it all about this last entry in the Universe series: " A detailed simulation of space exploration and trading. Multi-faceted and very deep, its playability suffered from documentation which was hard to interpret as well as an unforgiving game system. Build your own ship to specifications, but a wrong move can waste hours of previous play. Still it was one of the early classics.

Unlike the first two games in the series, which fell into the roleplaying and resource-management category, Universe 3 poses true logic-based, [RPG-style] puzzles for you to solve. Your characters move about in much the same way as their counterparts in Breach, Omnitrend's tactical combat RPG.

You set out to escort a diplomat on a trip to the hyperspace booster (a key element of Universe 2) to investigate the disappearance of shipments from Earth to this remote corner of the star map. The story takes a quick twist when you and your crew are captured, forcing you to rack up some criminal charges during your escape. You'll spend the rest of your time looking for evidence about the missing shipments, which will clear you of the charges as well as wrap up the mystery."
Download full game now: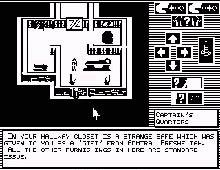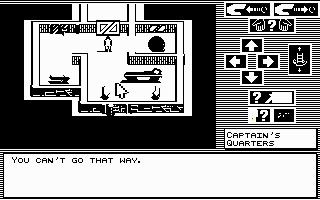 Universe 3 screenshots
People who downloaded this game have also downloaded:
Ultima IV: Quest of The Avatar VGA, Worlds of Ultima: Savage Empire, Ultima Underworld: The Stygian Abyss, Worlds of Ultima: Martian Dreams, Wasteland