Game Downloads
You're located in category:
X-Men 2: The Fall of the Mutants
A good action/strategy blend, the RPG-style top-down view in this game is replaced by a side-scrolling view when combat starts. Many strategic elements are still present (choose a hero to disarm traps, etc.), but they pale in comparison to the fun arcade mode where you get to use cool X-men powers. The game is also highly replayable, since new mazes can be generated, and you can pick 5 heroes for any session from a pool of 25. Plus, you can download the scenario editor below to create your own scenarios. The bottom line: if you are fan of the X-Men, or crave a well-balanced superhero RPG/action hybrid, X-Men 2 is a must-have.
Download full game now: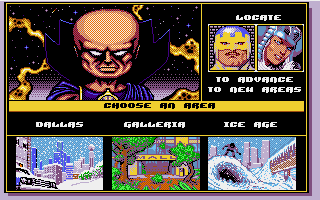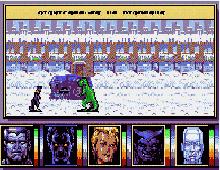 X-Men 2: The Fall of the Mutants screenshots
People who downloaded this game have also downloaded:
X-Men: Children of The Atom, X-Men: Madness in The Murderworld, X-Men: The Ravages of Apocalypse, Teenage Mutant Ninja Turtles 3: The Manhattan Missions, Golden Axe