Game Downloads
You're located in category:
Prince of Persia 2: The Shadow and the Flame
Review 1:

Your identity has been taken by the evil Grand Vizie Jaffar whome you defeated in the original Prince of Persia. Banished from your palace, you must fight to reclaim what is yours and save the Salaultan's lovely daughter.

Review 2:

This game is a good sequel of Prince of Persia. You can enjoy in this game the same platform puzzles and swordfighting as in one. The graphics are stunning as usual. And the storyline beautifuly told, with nice speech and graphics.
Download full game now: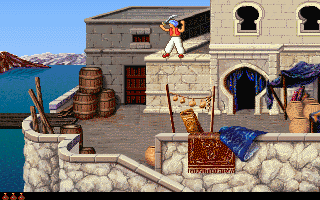 Prince of Persia 2: The Shadow and the Flame screenshot
People who downloaded this game have also downloaded:
Prince of Persia, 4D Prince of Persia, Out of This World (a.k.a. Another World), King's Quest 6: Heir Today, Gone Tomorrow, King's Quest 5: Absence Makes the Heart go Yonder