Game Downloads
You're located in category:
Midwinter 2
Review 1:

The Midwinter series got really famous when it was published to the Amiga system. The conversion to the PC system has succeeded all though you will need to get hold on Moslo (which you can also find on this page).

The game offers several different missions including skiing, flying and normal action. You can both train in all possible game modes and play several different missions. The best feature in the game is that the game offers so many different game modes. Each character you can control also has different skills. Get this game if you want a different action game.

Review 2:

Midwinter games are good but difficult action/strategy/resource management epics that didn't do well because of the confusing game interface. Had Singleton paid more attention to the interface and overall integration of disparate elements, this series would have been a winner. Still, those patient enough to learn the games' interface will be rewarded with a compelling spy adventure that combines the adrenaline rush of James Bond movies with resource management and a richly detailed 3D gameworld. Definitely two of the more successful cross-genre games ever made.
Download full game now: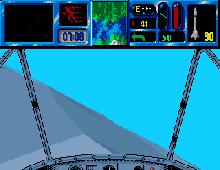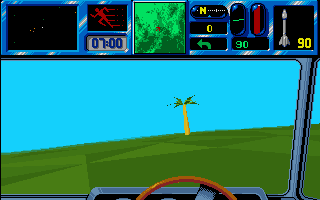 Midwinter 2 screenshots
People who downloaded this game have also downloaded:
Midwinter, Wing Commander: The Kilrathi Saga, Syndicate, Syndicate Wars, Jungle Strike