Game Downloads
You're located in category:
King of Chicago
Review 1:

King of Chicago is one of Cinemaware's best-loved games, and for good reason: it oozes a ton of atmosphere, and is simply a blast to play. Set in the roaring twenties, you play Pinky, a two-bit hood with million dollar dreams. When Al Capone is jailed, a power vacuum is created in Chicago, and you are just the man to fill it, or so you think. First you need a gang; why not the one you are in already? Well, because the "Old Man" is still in charge. If you wait for him to die, prohibition will end and its "curtains" for Pinky and all the other gangsters. Time to act. But do you try to persuade him or scare him off, or just bump him off? Should you act alone or gather some allies in the gang? These sorts of decisions are followed by scenes where you must carry out your plans. Even the best laid plans can go awry if you hesitate, say the wrong thing or fail to get off a clean shot. Once in charge you will want to expand your territory. Sometimes corrupt politicians can deliver but elections don't come cheap. You must lean on your speakeasies and bootleggers for the cash to pay your thugs (and keep your demanding and none to faithful "main squeeze" happy). And when talk and money fail, well there's always guns and bombs.

This is definitely one of the best gangster games ever made, although the emphasis on arcade elements (some of which are very difficult) may turn some off. Recommended!

Review 2:

Chicago 1931; Al Capone is jailed. And you want to take his place. Sort strategy game where you want to go to the top of the mafia.
Download full game now: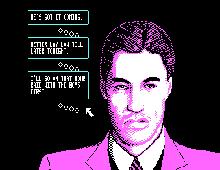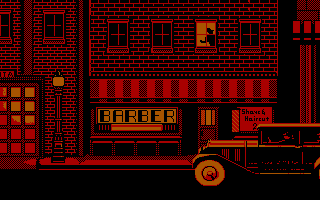 King of Chicago screenshots
People who downloaded this game have also downloaded:
Indiana Jones and The Last Crusade - The Action Game, PacManWorlds, Simpsons, The, Simpsons: Bart vs. The Space Mutants, The, Legend of Billy The Kid, The