Game Downloads
You're located in category:
Indiana Jones and The Last Crusade - The Action Game
When LucasArts (then LucasFilm Games) released an adventure game based on blockbuster movie Indiana Jones and The Last Crusade in 1989, an action game based on the same movie was concurrently released, but never racked up as much sales or recognition as its adventuring brethren. This failure (by Lucas' standards) isn't so surprising, however, when fans get over the initial excitement and start to scrutinize the game behind the hit license. This game may be fun for a while, but soon the fun of watching Indy use his trademark whip wears off, and fans are left with a marginally above-average platform game where each new level looks suspiciously like the last. A very frustrating difficulty level also means that only diehard Indy fans will be compelled to finish this one... only to watch a disappointing ending that is little more than closing credits. Overall, this is another powerhouse license botched by game developers, and a reminder of why LucasArts should stick to its proven expertise in adventure games.
Download full game now: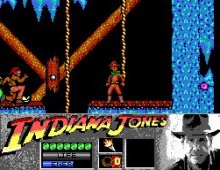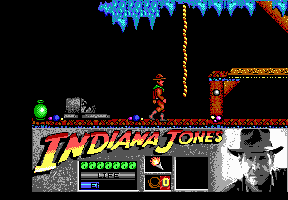 Indiana Jones and The Last Crusade - The Action Game screenshots
People who downloaded this game have also downloaded:
Indiana Jones and the Temple of Doom, Indiana Jones in: Revenge of The Ancients, King's Quest 6: Heir Today, Gone Tomorrow, Duck Tales: The Quest for Gold