Game Downloads
You're located in category:
Capone
Capone is a decent "shooting gallery" action game from Actionware, erstwhile Amiga game maker who released a handful of game in late 1990s. This is one of their two Operation Wolf clones, P.O.W. being the other (and better) game that was never converted for PC.

The game is simple: blast everything in sight with your gun, with the aid of targeting crosshairs. Granted, there are some interesting shootout scenarios, such as gunfights in a warehouse full of TNT that can be inadvertently blown up. good graphics and a couple of interesting shoot-out scenarios, like gunfights in a warehouse full of TNT. But the fun wears out after a while, once you see it all and there is neither the plot (a la Mad Dog McCree years later) nor the diversity of Virtua Cop to invite you back for more. After the third level or so, the level of difficulty rises precipitously (as is the number of innocent citizens you have to avoid hitting) - so don't be fooled by the easy first three levels. Decent graphics can't save this game from much above mediocrity. Recommended only if you really, really like shooting galleries.
Download full game now: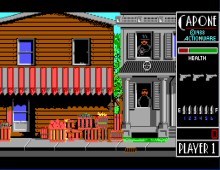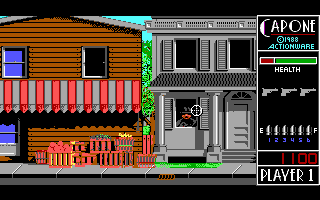 Capone screenshots
People who downloaded this game have also downloaded:
Castlevania Haunted Castle 3, Carax '95, Smoke Attack, Kingpin: Life of Crime, Carnivores: Ice Age