Game Downloads
You're located in category:
Bad Dudes
Review 1:

Another excellent conversion of a coin-op classic by Quicksilver, Bad Dudes is a Double Dragon style platform classic which more than makes up for its lack of variety with a lot of enemies, long levels, and many special moves. While not as good as Double Dragon due to limited number of moves and repetitive enemies and levels, the game still packs enough punch to entertain action fans for hours on end. Not Quicksilver's best, but not their worst either. Arcade fans will probably have some fun trying to rescue the Present of the United States in this game (although he's hardly worth saving).

Review 2:

The president has been kidnapped and you are the one who's going to rescue him in the final. Move across some nice platform screen fighting lots of bad dudes. The game is playable with a joystick but a keyboard works just fine.

EGA graphics.
Download full game now: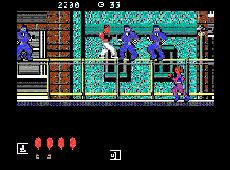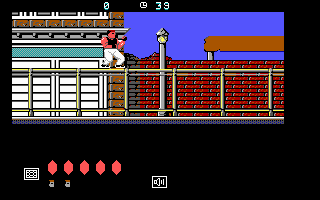 Bad Dudes screenshots
People who downloaded this game have also downloaded:
Double Dragon, Double Dragon II: The Revenge, Double Dragon 3: The Rosetta Stone, Castlevania, Teenage Mutant Ninja Turtles 3: The Manhattan Missions