Game Downloads
You're located in category:
Aliants: The Desperate Battle for Earth
Review 1:

Aliants is a lackluster action game from Keypunch, maker of numerous budget action games in mid 1980s that were mostly below average. The plot is yet another rescue-the-Earth-from-Alien-invaders cliche, and the action is not much different from numerous arcade shoot 'em ups we have seen since the 1970s.

To the designer's credit, though, Aliants comprises different action sequences that change based on plot development. Similar to classics like Back to the Future games, you will play several types of action in this game, ranging from a side-scrolling shooter sequence, to a platformer-style ground action, and more. None of the sequences is particularly memorable, but they are not complete waste of space, either. All in all, a thoroughly average action game that action fans might get a few minutes of fun out of - before it is completely forgotten.

Review 2:

Some spaceshooter starting in the 24th century. Men finally live in peace and settled themselves in space. But then things start to happen: Aliens have come to conquer earth. Well bladibla, enjoy this cheap CGA space-shooter.
Download full game now: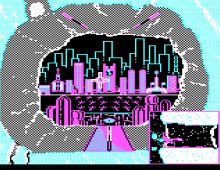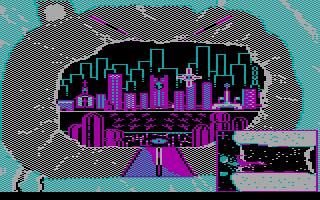 Aliants: The Desperate Battle for Earth screenshots
People who downloaded this game have also downloaded:
Agent USA, Alien Fires 2199 A.D., Alien Rampage, Alien Breed, 3D Monster Maze