Game Downloads
You're located in category:
Wings
Review 1:

Wings is one of the best action simulation games I have ever played with all computer systems in mind. You are young pilot in the beginning of world war 1 without much knowledge about how awful the was is.

You start your pilot career by earning your wings. After that you start your duty at an allied base in France. You will have to complete various missions to succeed in the game like bombing, dogfights, strafing and balloon busting. In most of the missions you will fly together with fellow pilots which you can both fly into or shoot down if you want (you won't get popular) and you will quick find out that you can fly into the German planes as well.

The game is very realistic and features like jammed guns, broken wings etc. are included as well. After every mission completed or not (as long as you survive) you will read a page or two from your own diary telling about the latest news from the war and your camp. Of course the famous pilot Manfred Von Richthofen (if this is typed correctly) also known as the Red Baron. Finally you will be able to earn higher ranks, medals and get your skills improved. You gotta' have this game.

Review 2:

It's a simulator game, where first of all, you must learn to fly. Ride your plane, and shoot out all the enemy. Cool vector graphics, fast speed (on a A1200), good atmosphere.
Download full game now: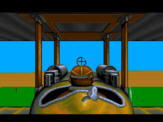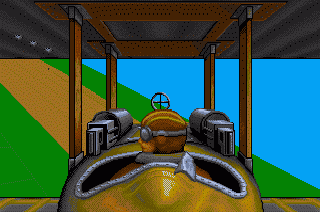 Wings screenshots
People who downloaded this game have also downloaded:
Lemmings, North & South, Cannon Fodder, Speedball 2: Brutal Deluxe, Secret of Monkey Island, The