Game Downloads
You're located in category:
Ultima 3: Exodus
Review 1:

Ultima III - third one in the series (fourth if you count Akalabeth as Ultima 0, like they sometimes do at Origin...). For the first time you're not travelling alone. Travellers report strange creatures, the advisors Lord British sent out lost their lives all but one - and he lost his mind instead. There has been only one thing, they were able to learn from him: evil has returned to Sosaria, it's name is EXODUS - the child of Mondain and Minax. You and your companions are sent out to bring back peace to ancient Sosaria.

This one is a little better than Ultima II, but the first part was even better - I think. More character-classes in this one and some things are better worked out (like the castles). All in all it's an advancement in the right direction.

Review 2:

3rd episode of the looong and famous Ultima series.

One of the oldest Amiga games. Very simple graphics and sound! A little bit Zelda like gameplay.
Download full game now: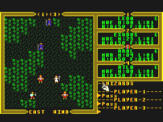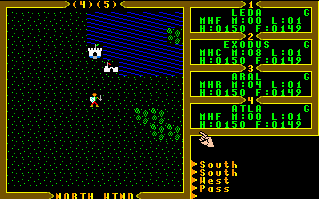 Ultima 3: Exodus screenshots
People who downloaded this game have also downloaded:
Ultima 6, Ultima 5: Warriors of Destiny, Ultima 4, Ultima IV: Quest of The Avatar VGA, Secret of Monkey Island, The