Game Downloads
You're located in category:
Lotus Esprit Turbo Challenge 3
Review 1:

What happened? Lotus 1&2 were great games, why did they have to ruin the series with this one? Trust me, the game might look good but it's far from the greatness shown in the previous two titles. How sad...

There are three cars to choose from, a few pre-made tracks and an easy-to-use track creation tool. The music is nice, but not nearly as good as before. What made me angry is the graphics engine! The colors are somewhat less lively than ever and simply... well, not good!

The game is still good, but unlike its predecessors, Lotus 3 is just an average game.

Review 2:

Third part of the Lotus Trilogy. Very famous and good arcade game. 3 selectable car, many levels with various weather, music tracks, two player mode with splitted screen, etc. Worth to try!
Download full game now: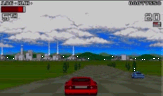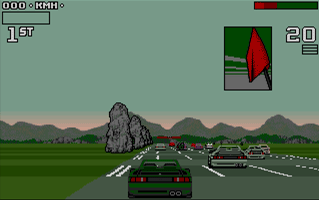 Lotus Esprit Turbo Challenge 3 screenshots
People who downloaded this game have also downloaded:
Lotus Esprit Turbo Challenge 2, Lotus Esprit Turbo Challenge, Lemmings, Rick Dangerous 2, Lemmings 3: All New World of Lemmings