Game Downloads
You're located in category:
Lotus Esprit Turbo Challenge
Review 1:

When somebody mentions Amiga, every true Amiga gamer will remember two games: North&South and Lotus. Yes, a true legend. Is there anything better than being able to drive a great sports car and not pay much for that? Heh, of course there is, but this is a game site!

Play alone or with a friend and try to be the fastest on the track. The game plays a lot like the legendary Outrun, but now you have realistic gears, not only two of them. The game will probably be easy for you if you play with automatic transmission, but manual is a different story.

Great graphics, great music, great gameplay. What more do you need?

Review 2:

The first and the original. The Lotus Espirit Turbo Challenge. You drive the red Lotus car, and have to beat all the opponents. Nice grapics, two player mode with splitted screen, many tracks and music selector. Try it!
Download full game now: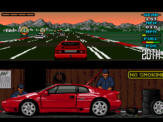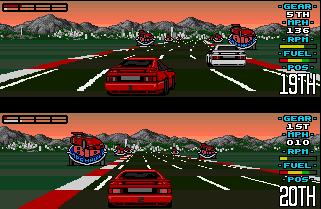 Lotus Esprit Turbo Challenge screenshots
People who downloaded this game have also downloaded:
Lotus Esprit Turbo Challenge 2, Lotus Esprit Turbo Challenge 3, Lemmings, Lemmings 2: The Tribes, North & South