Game Downloads
You're located in category:
Lotus Esprit Turbo Challenge 2
Review 1:

The first Lotus game was a true revolution. It introduced real high speed racing with great graphics and the best music I have heard until then. Each moment spent in playing Lotus was a real joy so I expected a lot from its successor.

Lotus 2 proved to be even better than I expected. The game has been nicely polished and the music got even better (yeah, can you believe that?). The tracks get consistently tougher, but are learnable and fair. The illusion of movement as with all of the Lotus games is very good, and racing through the checkpoints with less than a second to spare is highly satisfying. Do I even have to mention the joy of split-screen multiplayer? Highly enjoyable!

Review 2:

The game is almost the same as the other Lotus episodes. The graphics was updated since the first Lotus and the tracks was also redesigned. As always, this Lotus also has a cool soundtrack!
Download full game now: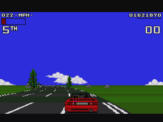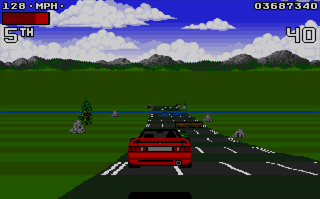 Lotus Esprit Turbo Challenge 2 screenshots
People who downloaded this game have also downloaded:
Lotus Esprit Turbo Challenge, Lotus Esprit Turbo Challenge 3, Lemmings, Lemmings 2: The Tribes, Lemmings 3: All New World of Lemmings