Game Downloads
You're located in category:
Lost Vikings, The
Review 1:

Puzzle/Arcade

Olaf, Erik and Baleog lived happily in their village but one day something strange happened - something came from the sky and kidnapped our three little heroes! Yes, you guessed it right... it was a space ship and was controlled by a creature called Tomator. Now, the lost Vikings have to find their way back home with your help.

Review 2:

A brilliant platform logical game. There are 3 viking friends. One day a UFO kidnapped them, under mysterious conditions. Now they are in a space station and have to find the way out. You can control them separately and use their special capabilities to solve the puzzles and to get through barriers.
Download full game now: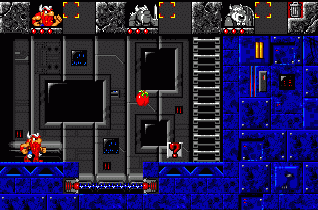 Lost Vikings, The screenshot
People who downloaded this game have also downloaded:
Secret of Monkey Island 2: LeChuck's Revenge AGA, Lemmings, Lemmings: Oh No! More Lemmings, Lemmings 3: All New World of Lemmings, Lemmings 2: The Tribes