Game Downloads
You're located in category:
Hunter
Hunter is an action adventure game set in a fully 3d polygon world, which looked superb in its day, but alas looks rather dated by todays standards.

Nevertheless there is an lot of enjoyment to be had in this game. You assume the identity of a soldier catapulted into dangerous enemy territory to undertake single missions or a long campaign. You get to drive almost any kind of transport from bicycles to windsurfers, jeeps to ambulances and tanks to helicoptors. This has always been one of my favourite Amiga games and one which totally lends itself to a 21st century makeover.
Download full game now: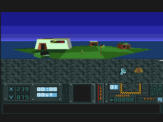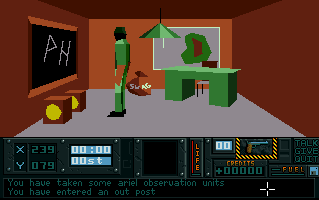 Hunter screenshots
People who downloaded this game have also downloaded:
Chaos Engine, It Came from the Desert, Gods, Speedball 2: Brutal Deluxe, North & South