Game Downloads
You're located in category:
Waterloo
Review 1:

Fight the most famous battle in history from a whole new perspective. Waterloo uses simple English language commands to give you a realistic control over regiments of infantry, cavalry and artillery.

The historical chains of command, battle reports and commander's 3-D perspective keep you in the thick of action. Can you repeat Wellington's Triumph and defeat the most famous general of them all? Can you command the victory that eluded Napoleon's grasp? The fate of nations is in your hands.

Review 2:

"SSI's import of the British simulation of the famous battle, as seen from the "commander's eye". Much more of a wargame than the historic staff simulations more commonly produced, it was a fascinating albeit frustrating game. Designer Peter Turcan has also designed Borodino 1812 and Armada." The game is also notable for its innovative use of isometric battlefield perspective, with realistic depth and terrains.
Download full game now: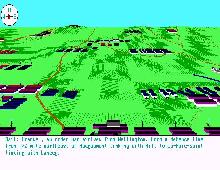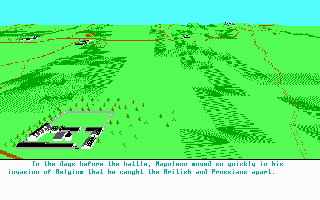 Waterloo screenshots
People who downloaded this game have also downloaded:
Battles of Napoleon, World at War Series (a.k.a. Operation Crusader, Stalingrad,, V for Victory: Gold Juno Sword, Panzer General for Windows 95, Great Battles: Collector's Edition, The