Game Downloads
You're located in category:
Typhoon of Steel
Review 1:

I can't say I'm a huge fan of these war game strategy games even when I'm a huge Strategic Simulations Inc. fan. With these kind of strategy games the interface is simply too tough to use for a longer time and even tough a game with poor EGA graphics shouldn't be bad just because of this it quickly adds up and only hardcore strategy fans will find any fun in this game.

The game covers various continents like Europe and Asia and you can also create and edit the different scenarios (I have always admired this in SSI's strategy classics). Even though the game is hard to control for new players and the map you se when you play could be much more detailed the strategic part of the game is great and you can sit in front of your computer and consider every move. And that is needed in order to beat the computer.

Can't say that is one of my favourites and even for hardcore strategy fans this game must be a bit disappointing so unless you are looking to create your own scenario there isn't much new in this game but at least it covers new areas compared to the earlier SSI war games that had been made.

Review 2:

"The sequel to Panzer Strike, this covered the remaining theaters of World War II (Pacific, Asia, etc.); similar to its predecessor with all of its strengths and weaknesses... A tactical simulation of World War II small unit actions in the West and East Fronts. It was very detailed, but the lack of a battlefield panoramic view often allowed one to lose track of objectives, and it could take hours to complete a "thirty minute" assault. Some of the scenarios were "edited" for playability (thereby damaging historicity), but overall, while most wargamers seemed to enjoy it in its time, I simply found it tedious. "
Download full game now: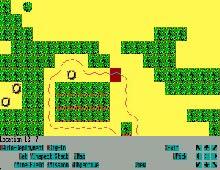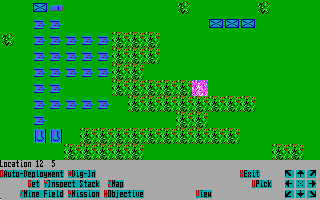 Typhoon of Steel screenshots
People who downloaded this game have also downloaded:
Pacific General, V for Victory: Utah Beach, Third Reich, V for Victory: Gold Juno Sword, Steel Panthers