Game Downloads
You're located in category:
Kingdoms of Germany
Kingdoms of Germany is a fun but somewhat "dry" wargame set in medieval Germany. From a short critique of the game by veteran wargame reviewer M.E. Brooks, "...Economics, diplomacy and military forces all coalesced into a challenging game; however, Kingdoms of Germany did not conform to the historical milieu and the overall nature of this product was almost completely game-oriented as opposed to teaching any historical lessons. A sequel to [Brian Vodnik's earlier] Vikings: Fields of Conquest, although not as geographically interesting."

MEB's criticisms notwithstanding, I found Kingdoms of Germany to be an interesting entertaining game that retains most of the high points of Vikings, including a decent computer AI and a strong board game feel. Unfortunately it looks and plays too much like Vikings without any significant improvements—basically it's the same game on a new map. If you like Vikings, you will probably enjoy this "sequel" that should have been marketed as an "add-on" rather than a brand new game.
Download full game now: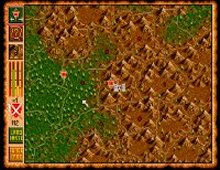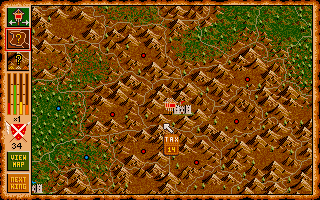 Kingdoms of Germany screenshots
People who downloaded this game have also downloaded:
Machiavelli The Prince (a.k.a. Merchant Prince), Master of Orion, Joan of Arc: The Siege & The Sword, Rommel: Battle for North Africa, Pacific General