Game Downloads
You're located in category:
Ski or Die
Review 1:

This game actually is a collection of a few wintersports. Downhill skiing, snowboarding, snowball fighting and more!

You will have to train very hard and later on, you can challenge your friends to beat you. With a nice multiplayer mode and very nice sports to perform, this game is actually one that may have caught you playing alot, a few years ago.

It's always been rather known and I think I really know why that is. It's a very good game with great fun aspects, kids will get a laugh and some challenge, their parents will get a few months of rest.

Unless they start playing themselves, because this is a game for the young and the old. Challenge your dad into a game of snowball fighting, snowboarding or tube racing and win!

Review 2:

Skate or Die and Ski or Die are collections of cool mini-action games with tournament mode, not unlike Epyx' "Games" series. Each of these games features 6 mini-games, ranging from the well-known (skate & ski racing) to some pleasant surprises (skating ring competition & snowball fights). They're both fun and addictive, with excellent controls, although not up to par with Epyx games.
Download full game now: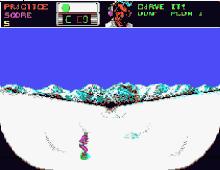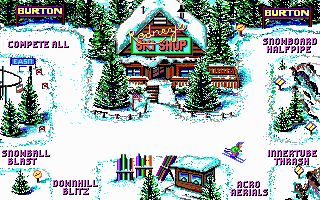 Ski or Die screenshots
People who downloaded this game have also downloaded:
Skate or Die, Games, The: Winter Challenge, X-COM: Apocalypse, UFO: Enemy Unknown Collector's Edition