Game Downloads
You're located in category:
PC Pool Challenges
Review 1:

Probably the first pool game made for PC, Pool Challenges offers two game types, up to four players in the same time, many available options and some great statistics screens. Not much else to say, just get the game, gather your friends and play a few times.

Review 2:

One of the first "realistic" pool games for the PC, PC Pool Challenge lets you play straight pool or 8 ball with up to 4 players in an incredibly customizable simulation. Description from MobyGames: "Players can be human or computer controlled. Nearly every aspect of pool is re-created in this game including speed, english, skill levels and more. The game also has a customize menu allowing you to change friction, rail bounce, collide accuracy and much much more."

PC Pool Challenge is an astounding programming feat for its time (1984), and a game that, surprisingly enough, stands the test of time amazingly well almost two decades later.
Download full game now: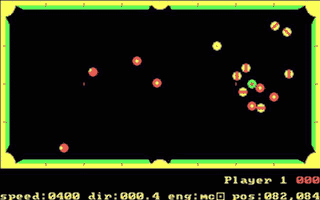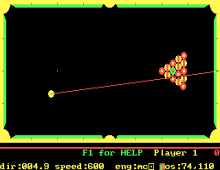 PC Pool Challenges screenshots
People who downloaded this game have also downloaded:
Pool Champion, Pool Shark, 3D Pool, PBA Bowling for Windows 95, California Games 2