Game Downloads
You're located in category:
Gunboat
Review 1:

Ok, well - looking at this from a moral point... erm... I have to admit that some scenes are really not nice and I am not a big fan of brutal games. But this one is a good example for a game using good techniques and still providing fun (not considering the moral aspects). There surely aren't many games of this kind. I mean - there are millions of Flight-Sims, games where you drive a tank - we've all seen and played that, but a Gunboat? That was something totally new in 1990. The game itself is set in Vietnam or Columbia (your choice), you get various missions with differently outfitted boats. You can shoot from 3 different positions or control the boat itself - if you decide to take the shooting part you can call some command, sometimes that works, sometimes not - realistic. Well, if you want a more or less unique Sim set in a war and are tired of the usual flying or driving you should consider this one. Gameplay itself is good.

Review 2:

One of the best action games ever made, this game puts you in control of 3 different stations in a gunboat ranging from gunnery to demolition. Manning each station (i.e. weapon) actually requires different tactics due to both the differences in weaponry and enemies you face. Great fun, but be sure to slow it down first!

Review 3:

Very cool action simulation game.´You manage a gunboat, where you can control the boat, shoot grenades or with a gun against the enemies. This game rocks. At the beginning of the game you can also practise the 3 abilities. Graphics are ok, the sound is some what of the same.
Download full game now: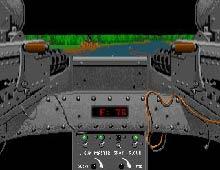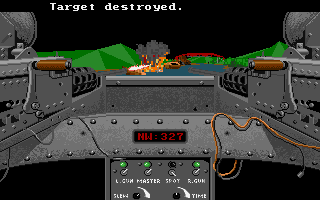 Gunboat screenshots
People who downloaded this game have also downloaded:
F-15 Strike Eagle III, A-10 Tank Killer v1.5, Command Aces of The Deep