Game Downloads
You're located in category:
Conflict: Middle East Political Simulator
Review 1:

An excellent but hardly-known sim, Conflict achieves what it sets out to be in the title: a political simulation of age-old conflicts in the turbulent middle east. Set foreign, economic, and military policies to either promote the peace or instigate regional wars-- it's your call. The game has a decent AI, many realistic options (including gasp! nuclear weapons program), and good replay value. It's also very well-written. With very high addictiveness quotient, excellent realism, and virtually unlimited replayability, this is one game fans of political sims simply MUST play.

Review 2:

Well, the whole game is based on the Middle East situation. You're the leader of Israel and your main goal is to make your country a stable country in the Middle East. Make friends and enemies, attack neighbours, buy tanks and airplanes and much more. Do not make too much enemies, cuz they might kill your country too.

The game is ok, the graphics are very basic and the sounds are minimal. The gameplay is ok, but it's not a real addicting game. The main idea of the game is very good though.
Download full game now: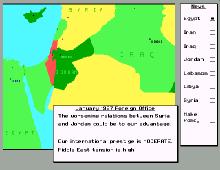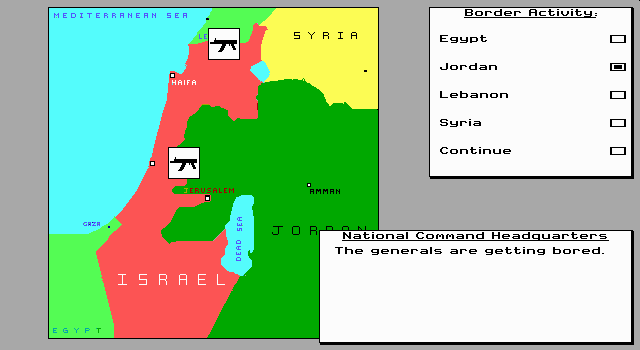 Conflict: Middle East Political Simulator screenshots
People who downloaded this game have also downloaded:
Balance of Power (1990 edition), Shadow President, Business Simulator, Crime and Punishment, Crisis in The Kremlin