Game Downloads
You're located in category:
4x4 Off-Road Racing
Review 1:

Pretty much a standard game. You can upgrade your car, race offroad... Well, it's not bad, but surely nothing new (not even back in 88). You can play this with a Joystick and technically everything's ok (no slowdown-program needed). Graphics aren't that nice to look at, in fact my old C64 would have done better I'd say. Hm, see yourself if you like racing games, it's not one of the worst, you might like it.

Review 2:

4 x 4 Offroad Racing is a fun offroad racing game in which you must avoid obstacles and repair your car in your race for the finish line. The ability to choose accessories for your car, e.g. tires and gas tanks, makes the game highly replayable. The variety of tracks, from the blistering desert of Death Valley to the snow-covered tracks of Michigan, makes up for their limited number. Overall, a fun game with excellent graphics for its time (the animation of toppling-over car is particularly amusing to watch).

Review 3:

This is an oldie, and a great one. In this game you have to ride some offroad challenges. You can choose out of four levels of difficulty and 4 tracks which you have to drive through. The nice part of the game is that the car should be maintained during the race, like fixing tires or put more gas in hte car and stuff like that. Of course these actions will cost time, so you have to drive as good as possible.
Download full game now: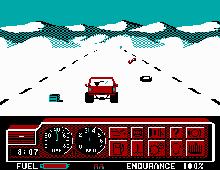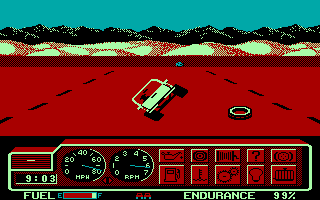 4x4 Off-Road Racing screenshots
People who downloaded this game have also downloaded:
Sim City, Apache Longbow, Test Drive, Sim Ant