Game Downloads
You're located in category:
Horror Zombies from The Crypt
Review 1:

Horror Zombies from The Crypt, as the name implies, is a spooky action-adventure by Millennium. You are Count Frederick Valdemar, and your mansion has been shattered by the arrival of an army the undead. So it's up to you to get out of the nightmare, making your way through six levels filled with puzzles, traps and hordes of ghouls, vampires, ghosts and zombies. Any contact with the undead will lead to exploding heads, so take care. Despite the rarely seen horror premise, though, Horror Zombies from the Crypt is a mediocre game both in presentation and gameplay. A fairly uninspired action adventure with the main focus on the arcade elements. If you like creepy action games, play Konami's Castlevania instead of this average platformer.

Review 2:

In this horror platform game you have to get your way through some nice levels. Don't get caught by any zombie or you will lose a life. Find key's to go through the next sublevel. There is a total of 6 levels to complete. Enjoy the haunted house. Nice graphics, nog very special.
Download full game now: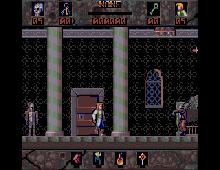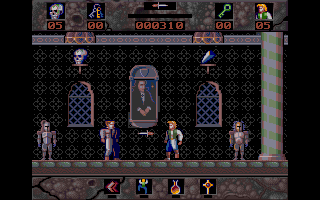 Horror Zombies from The Crypt screenshots
People who downloaded this game have also downloaded:
House of the Dead, The, House of the Dead 2, The, Duke Nukem: Waiting For Forever, X-Men 2: The Fall of the Mutants, Teenage Mutant Ninja Turtles