Game Downloads
You're located in category:
Freddy's Rescue Roundup
Review 1:

Freddy's Rescue Roundup is a fun Lode Runner-style 2D platformer from IBM, developed in 1984 and released into the public domain in 1985. The game is reminiscent of the Spectrum computer's classic Chuckie Eggs, except here your objective is to rescue every chicken around the screen while avoiding the baddies, not collect their eggs. Although the game is quite simple, there is a number of nice options that extend the longevity, including 3 different skill levels and the ability to select your entry point on the level. Similar to Big Top, the game is easy to learn but quite a lot of fun to play, especially considering its glorious 4-color CGA palette and small size. Yet another nice oldie that stands the test of time after all these years :) Recommended!

Review 2:

In this Lode Runner-ish game you have to get al the birdies in the field. This CGA-colored platform game keeps you playing.
Download full game now: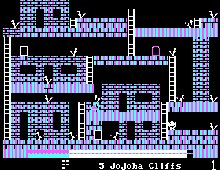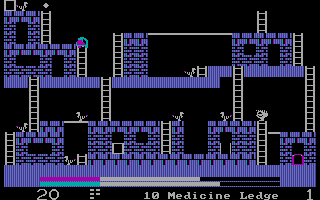 Freddy's Rescue Roundup screenshots
People who downloaded this game have also downloaded:
Impact, Freddy Fish, Haunted House, Wing Commander: The Kilrathi Saga