Game Downloads
You're located in category:
Murder in Space
Review 1:

This sequel to Murder in Venice takes you away from the picturesque city and into the cramped confines of a space station. The interface is simplified from the first game: left mouse button is used for most things, which is easy to use but also limits the puzzles to non-inventory related (e.g. interview people, collect evidence find combinations to safes, etc.). Despite this downside, the game is no less challenging than its predecessor, since you must still decide on what to photograph, and separate red herrings from real leads. Graphics are also upgraded to more attractive VGA, with a lot of neat scientific gadgets and instruments to find and use. Overall, a worthy sequel, despite sporting a more mundane plot and remnants of bad writing (or lack thereof) from the first game.

Review 2:

This sequel to Murders in Venice takes you all the way up - to the space! You still play a detective and your job is to solve the mystery on a space station.

The game itself has been quite improved from the original. First of all, it's a third person view now and most of the things are done by the simple left mouse button click. This makes the game much easier to play, but the challenge is still present through the puzzles and decisions.

Graphics and sound have also been upgraded, making MiS much more enjoyable than the predecessor. All those things contributed to make this game quite fun.

Review 3:

Play as a detective on a space station. Nice puzzles and good gameplay. Graphics are pretty ok, and you play with the mouse.
Download full game now: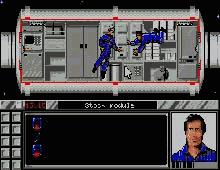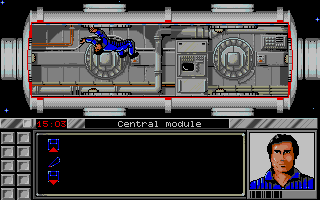 Murder in Space screenshots
People who downloaded this game have also downloaded:
Murder in Venice, Murder Cruise, Out of This World (a.k.a. Another World), Lost Files of Sherlock Holmes 1 (a.k.a. Case of the Serrated, Jack The Ripper