Game Downloads
You're located in category:
Slam Tilt
Review 1:

Just as PC's Pinball Fantasies and Pinball Dreams, 21 Century Entertainment released a few fantastic pinball games for Amiga. Slam Tilt is one of them and is simply great! The game offers you to play on 4 different pinballs and, as usual, features incredible sound. Just remember how those games sounded on the weak PC Speaker back when the PC's default sound chip was the standard... This is one fun game, just make sure you turn on AGA support.

Review 2:

Newest flipper game on Amiga. The last 21st Century game for our platform. 4 tables, built in games on the led panel!, multiball, hires resolution mode, cool music, and very fast gameplay.
Download full game now: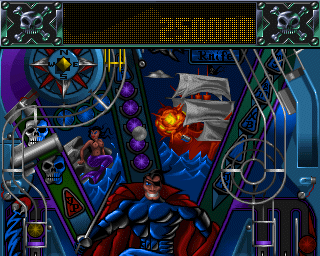 Slam Tilt screenshots
People who downloaded this game have also downloaded:
Pinball Fantasies, Secret of Monkey Island 2: LeChuck's Revenge AGA, Walker, Silkworm, Speedball 2: Brutal Deluxe