Game Downloads
You're located in category:
Moonstone: A Hard Days Knight
Review 1:

Action adventure

Druids have selected their best knights and sent them into the search for Moonstone, the only thing that can destroy the great evil that has fallen to Earth.

Select one to four players to play and get into the holy quest. During your search you will have to fight numerous monsters, collect gold and buy various equipment. The game has many elements of a Role Playing Game as well and is pretty good. One of the best Amiga games ever!

Review 2:

Fantasy action game, with many beat 'um up scenes. You have to defeat all of the lords and collect the keys on the land, to open the portal. Blood and Fatalities also features of the game! Not for small kids!
Download full game now: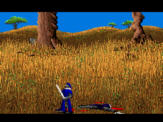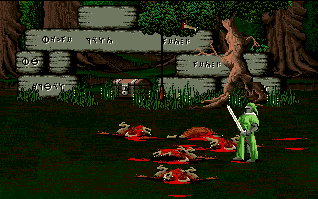 Moonstone: A Hard Days Knight screenshots
People who downloaded this game have also downloaded:
North & South, Secret of Monkey Island, The, Secret of Monkey Island 2: LeChuck's Revenge AGA, Lemmings, Cannon Fodder 2