Game Downloads
You're located in category:
Desert Strike
Review 1:

Action

Persian Gulf. Operation Desert Storm. All available units are being called into one of the biggest war operations since the D-Day of World War 2. Air units are highly needed and You as a helicopter pilot are back on duty to kick Saddam's ass!

Desert strike is a great helicopter action game. You'll get various missions to deal with. You'll be haunted by enemy SAMs, airplanes, ground units but Apache is one hell of a chopper and can stand up against all of them.

The game is great and You should definitely get it!

Review 2:

Part of the long Strike series (Desert, Urban, Soviet, Nuclear). It's a helicopter action war-game. You fly with your well armed helicopter, save the civilians and destroy the mission objectives. Interesting style, with very long and hard levels.
Download full game now: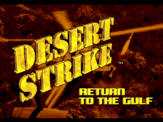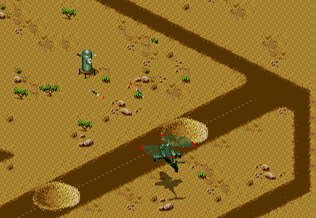 Desert Strike screenshots
People who downloaded this game have also downloaded:
Cannon Fodder, Jungle Strike, Chaos Engine, Secret of Monkey Island, The, Secret of Monkey Island 2: LeChuck's Revenge AGA