Game Downloads
You're located in category:
7 Cities of Gold
Review 1:

7 Cities of Gold is one of the most overlooked computer games of all times. That's probably because it was originally made for Commodore 64 and Amiga computers and PC players had no real chance to play it. It is set in the 15 century, in the era of great voyages to the new world. You were sent by the Spanish crown to discover and conquer the New World. As you may have already noticed - you're actually playing a role of Christopher Columbus! As the game starts you will have to gather crew, buy some goods and set sail to America (and discover it). Whether you chose to play on the historical or a random map, you will encounter native American people. You can choose to conquer them or negotiate about the land and trade. It is smart to be nice and polite in the beginning and you might be strong enough afterwards to use force. The ultimate goal of this game is to find the infamous 7 Cities of Gold. Will you be successful? It depends only on you.

Review 2:

From Brian Moriarty's tribute to Dani Bunten: "Seven Cities of Gold was a solid commercial triumph. It brought together real-time action, strategy and exploration in a historical adventure with a genuine smudge of educational value. In fact, the much-despised term "edutainment" was originally coined to describe this game. With sales of 150,000 copies across several platforms and numerous design awards, Seven Cities catapulted Ozark into the ranks of the elite developers; and nobody complained about the fact that it was designed for only a single player."

Review 3:

You are Columbus and have to find America. After that you must find the 7 Cities of Gold. It's a game with negotiation and action..
Download full game now: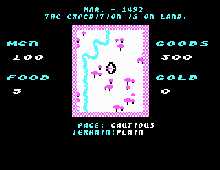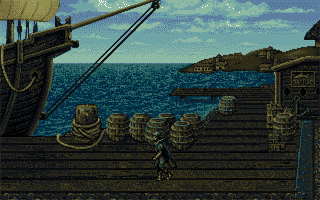 7 Cities of Gold screenshots
People who downloaded this game have also downloaded:
Settlers II Gold Edition, The, Civilization