Game Downloads
You're located in category:
World Games
Review 1:

I am sure everyone has heard of Summer Games, Winter Games and even California Games - World Games still remains one of the least known of that series. Nonetheless this one has always been my favorite since back in the old C64-days. The mixture is just ingenious and all of the events are big fun - especially with some friends, some snacks and enough drinks of your choice.

This game is a guarantee to bring a smile on your face. Some of those lesser known national sport-events are packed into this nice game and a olympic environment has been created around them. From the cliff divers in Acapulco to the Sumo Wrestlers of Japan - you make your trip around the world and also get a bit of a historic explanation to all the events. A masterpiece in my eyes.

Review 2:

Epyx continued the line of innovative and addictive sports games with World Games, a great collection of sports games from around the globe. In addition to the same great gameplay and fun as Epyx' other classics, each event in World Games is replete with excellent introduction screen that gives both the background of the sport and basic rules. Caber Toss and Bull Riding are my two favorites, but other events are excellent as well.

Review 3:

In this game you will play diiferent kinds of sports which are played in different countries. You can play games such as: Weightlifting, Barrel jumping and Skiing.
Download full game now: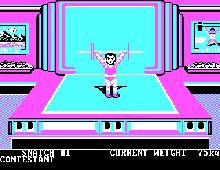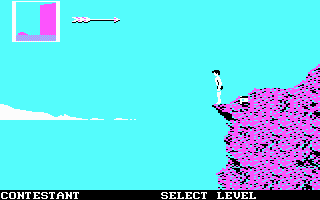 World Games screenshots
People who downloaded this game have also downloaded:
Winter Games, California Games, Summer Games 2, California Games 2, Games, The: Summer Challenge