Game Downloads
You're located in category:
Slipstream 5000
Review 1:

Slipstream 5000 is a nice futuristic racing game with cool-looking fully-textured 3D graphics. They are very fluid albeit a bit slow. You can fly through varied courses located all over the world, there are also many vehicles to choose from and some weapon systems to blast off your opponents with. You will fly in futuristic arenas, earthy trenches that recall LucasArts' Rebel Assault, and many more. Every course is very well rendered, and makes full use of standard 256-color VGA palette. There are many hidden surprises, and different kinds of enemy ships to contend with. In many ways, Slipstream 5000 is a true precursor of more popular P.O.D, although it definitely can hold its own against today's flashier 3D-accelerated racing games. One of the true racing classics that stand the test of time, and a must-have.

Note: This is the floppy version, there also was a CD-ROM release with a bit of speech - if I remember right. The install program should be used to set the soundcard, however this one is in German. "Ja" means "yes" and "nein" means "no"-- pretty simple actually :)

Review 2:

This one I played back in the old days. I couldn't keep this one for myself. Great action race/fly game. Move your ship through nice tracks, become first, earn money, upgrade your weapons, engine and stuff. Nice graphics and cool sounds.
Download full game now: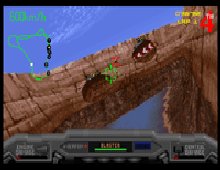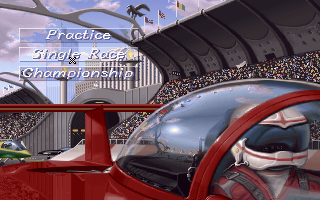 Slipstream 5000 screenshots
People who downloaded this game have also downloaded:
Mortal Kombat 2, Aces of The Pacific, World Circuit (a.k.a. Formula One Grand Prix), U.S. Navy Fighters