Game Downloads
You're located in category:
1869
Review 1:

If You played Ports of call and if You liked it, then You'll like 1869. Just like in Ports of Call, you will have to buy ships, equip them and make them sail to distant ports in order to make some money with them. The game is full of micromanagement and if you are a business sim freak then this is the right game for you. You will start in the year of 1854 AD. You will have some money to spend at the beginning and make an empire with it. The ships are not as secure as the modern ships found in Ports of Call so crashes and damage are more likely to happen. If you turn on the historical mode you might even learn something while you are playing 1869. The game is not very entertaining if you're playing it solo, but if you have someone to compete with it gets on a complete new level. While you're in port you can do various things. You can visit the taverns and employ new sailors for your ships, buy and sell goods as well as buy, sell and repair the ships that you already have. Actual sailing is done by plotting a route and then watching the days go by, interrupted only by the occasional random event. Basically you'll be planning routes, watching out for special assignments (that pay well if completed on time) and generally trying to steer clear of the shores of bankruptcy. Pretty nice game for a family to play. 1869 will not amaze you but it can be very entertaining for a while. Making a profitable company and earning big money always makes the people feel good, no matter if it's just a game.

Review 2:

1869 is a fun 17th century trading game that is similar to its contemporary High Seas Trader but with more emphasis on trading and planning routes than on naval navigation. The game also (perhaps unwittingly) borrows concepts from Sid Meier's classic Railroad Tycoon to good effect, such as random special shipping assignments that will earn you extra cash if you complete it in time. Plan your trade routes, organize a fleet, and finances carefully-- this game is no cakewalk :) Definitely a great game that finally put underrated developed Max Design on the map.

Review 3:

17th century trading game. Similar to the Tycoon games. Plan routes, trade stuff, look after your cash and sail the high seas!
Download full game now: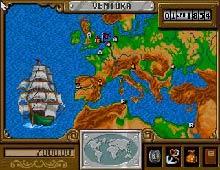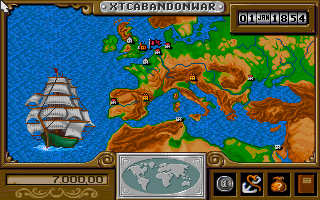 1869 screenshots
People who downloaded this game have also downloaded:
Railroad Tycoon Deluxe, American Civil War: From Sumter To Appomattox, SimFarm for Windows, Ocean Trader