Game Downloads
You're located in category:
Microsoft Entertainment Pack: The Puzzle Collection
Alexei Pajitnov of Tetris fame designed several puzzles in this collection of 10 puzzle games. Although the games vary in fun level and originality, most of them, such as Fringer and Finty Flush (which Pajitnov designed), are truly original and fun games that would have been worth the price on their own. The ten games are Fringer, Finty Flush, Mixed Genetics, Charmer, Rat Poker, Color Collision, Lineup, Spring Weekend, Jewel Chase, and Muddled Casino. An amazing value for the money and definitely a keeper for all puzzle enthusiasts.
Download full game now: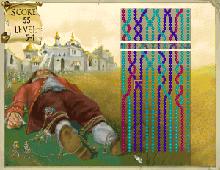 Microsoft Entertainment Pack: The Puzzle Collection screenshot
People who downloaded this game have also downloaded:
Lemmings for Windows 95, Incredible Machine 3.0, The, 3D Lemmings, Lemmings 2: The Tribes, Lemmings