Game Downloads
You're located in category:
Hound of Shadow, The
This is a good horror IF based on H. P. Lovecraft's Cthulhu novels. Psychic seances, horrific encounters, and troubling nightmares abound in this game set in Victorian London. Although the in-game graphics (which annoyingly pops up full-screen and obscuring the parser) look awful in their semi black-and-white EGA, the writing is above-average and the parser is quite robust. It won't grab you in quite the same way as Infocom's horror classic The Lurking Horror, but it will provide hours of good puzzle-solving fun amid an interesting plot.
Download full game now: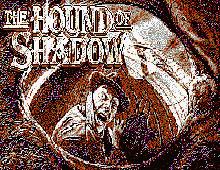 Hound of Shadow, The screenshot
People who downloaded this game have also downloaded:
Bureaucracy, Lost Files of Sherlock Holmes 2 (a.k.a. Case of Rose Tattoo), Lurking Horror, The, Jack The Ripper, Lost Files of Sherlock Holmes 1 (a.k.a. Case of the Serrated