Game Downloads
You're located in category:
Turrican II
Review 1:

Turrican - the legend continues. The game is still pretty much the same. You control the wellknown one man tank who shoots his way through aliens, robots and alien robots. The great gameplay from its predecessor remains unchanged. The graphics are marvellous - this is a true Amiga classic. The PC version of it is also great - but you have to play it under Dos. The graphics are almost identical.

As usually I don't know what to write about this action game. There are five worlds to play in, each with an uberenemy at the end of it. Many extras to collect to increase firepower and similar things. The story is something like our hero's space ship being invaded by mutants and everyone but him getting killed. Taking one of the Turrican suits on board he sets out to get revenge.

If you like light (not to be confused with easy) action games then this is the one. Some jumping and running - no brutality as in some modern games. Nice one.

Review 2:

Well known cyber styled platfom game. You can use many weapons and additional extra moves. There are large number of opponents to blast and levels to explore. Good atmosphere, music and gameplay. It's cool like all Turrical episodes.
Download full game now: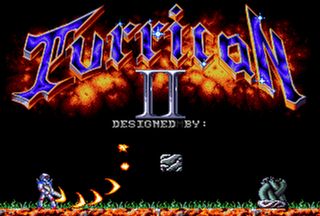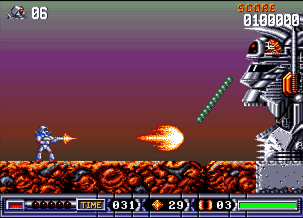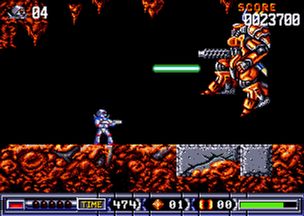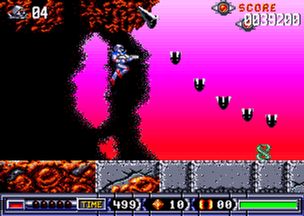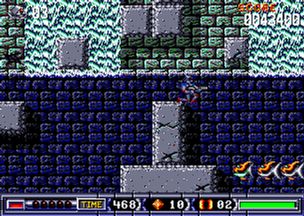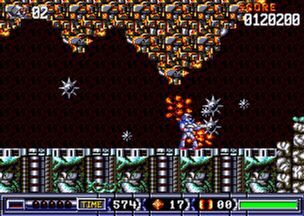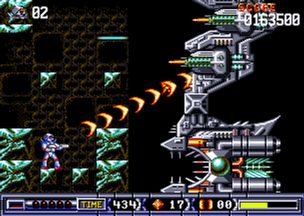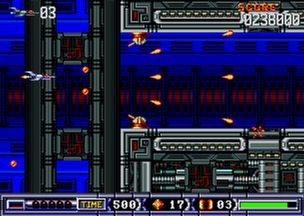 Turrican II screenshots
People who downloaded this game have also downloaded:
Turrican I, Turrican III, Secret of Monkey Island, The, Lemmings, Speedball 2: Brutal Deluxe