Game Downloads
You're located in category:
IK+
Review 1:

Whoa yeah - International Karate + - that brings back memories. One of my favorite games on my Amiga - a great concept and very good gameplay make this one the best Karate-Game I know. Always 3 fighters fighting against each other and the better two advance into the next level. It doesn't take long to get accustomend to the controls and the game hooks you for a long time. I never deleted that game on my old Amiga, played it for years. The graphics are nice, everything is just right and fun.

Review 2:

It's a very nice and legendary karate, beat'em up game, where you must fight against 2 opponents. Two players also can play against eachother and the computer. The game is so small, that 2 other bonus games fitted on the disk (Return of the Jedi, Driller), you can select between them on boot.
Download full game now: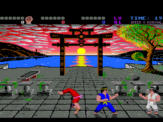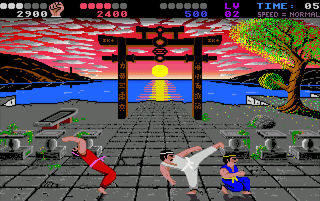 IK+ screenshots
People who downloaded this game have also downloaded:
Speedball 2: Brutal Deluxe, Lemmings, North & South, Rainbow Islands, Xenon 2: Megablast