Game Downloads
You're located in category:
Hero Quest
Review 1:

An adaption of the well known boardgame Hero Quest (you wouldn't have guessed!). While not being a REAL RPG the (board-)game ranked somewhere near that genre and attracted especially those who where not quite into it - RPG light you could say... Now, what we have here is a (Computer-)RPG, that's made up very much like the original boardgame (actually I never owned it, so please don't send any angry e-mails if I'm wrong), you select your "missions" before you play them, so you can choose how to build up your character. Well, sure good fun, but nothing for those Hardcore-RPG-Fans amongst you, maybe a game for yer little brother ;-) Nice choice for a first look into the genre I think.

Review 2:

Nice adventure game, which has many expansion disks available on the net too. Mostly it's like the Heimdall series.
Download full game now: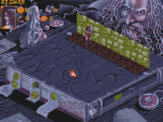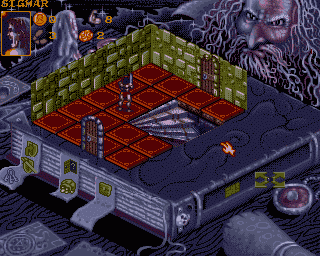 Hero Quest screenshots
People who downloaded this game have also downloaded:
Hero Quest 2, Secret of Monkey Island, The, Cannon Fodder, Lemmings 2: The Tribes, Secret of Monkey Island 2: LeChuck's Revenge AGA