Game Downloads
You're located in category:
Don't Go Alone
Review 1:

Granddad retired in a nice old villa - only downpoint of the cheap nice house: it's spooky. Your Grandfather seems to be held prison by a demon in the upper levels of the old house. A team of four parapsychologists sets out to rescue him. Nice, but easy RPG - with a little humor in it. Good story - well done, easy to handle, but no challenge for a real RPG-Player. Anyway - always good as an RPG for breakfast.

Review 2:

The one and only RPG from Accolade is a refreshing game set in modern-day haunted house. Control a party of four intrepid adventurers as they battle over 100 spooks in a muti-level maze. Innovatice touches include making alchemical formulae (the equivalent of spellcasting in this game), which is done with actual periodic table, and a good variety of ghosts. Overall, an above-average RPG that is not a classic, but does what it does well.
Download full game now: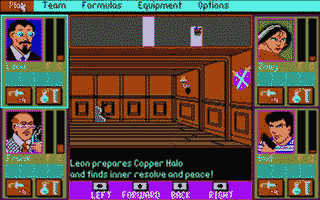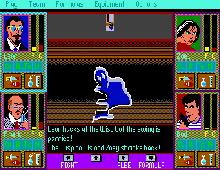 Don't Go Alone screenshots
People who downloaded this game have also downloaded:
Personal Nightmare, Dungeons & Dragons: Warriors of the Eternal Sun, Dungeon Explorer, Dungeon Master, Escape from Hell