Game Downloads
You're located in category:
Demons Winter
Review 1:

Yet another roleplay game from SSI. Demon's Winter is not one of the best and considered the age of the game the graphics are a bit dissapointing.

You start the game by creating your characters.When you mve around you will only see one characters which includes all your party members so you will see your full party once you get into combat. The interface is still pretty simple and quite easy to use. Overall an average roleplay game, but SSI fans and role play fans should be able to spend some time with this game.

Review 2:

Quietly released by SSI in 1986 and 1987 were 2 PC conversions of their classic Apple II RPGs: Demon's Winter and The Shard of Spring. Both games are solid "conventional" RPGs (i.e. top-down view, lots of loot and monsters) which emphasizes level advancement and typical "kill the big foozle" endgame. In Demon's Winter, you must search the lands and seas for spells to trap the demon-god Malifon and undo his mystical curse. Entertaining and very well-written, if not revolutionary.
Download full game now: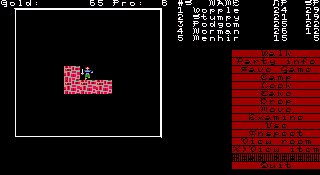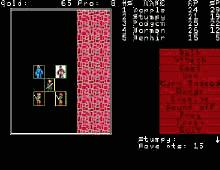 Demons Winter screenshots
People who downloaded this game have also downloaded:
Shard of Spring, The, Pool of Radiance, Dragon Wars, Curse of the Azure Bonds, Dungeon Master