Game Downloads
You're located in category:
B.A.T. 1
Review 1:

One of the best cult classic games ever made, B.A.T. is a fun cyberpunk romp through the underworld of crime and corruption. As agent for B.A.T., an ultrasecret organization serving the Confederation of the Galaxies in the 22nd century, you will be assigned various missions covering a wide range of spy activities and planets. The game sport many original concepts such as the ability to program the B.O.B. (organic computer implanted on your arm), and RPG-style character development based on various stats. Unfortunately, the tedious interface and obscure plot mar the games' strong points. Still, it's a refreshingly innovative game that's vastly underrated.

Review 2:

You're a secret agent in a galaxy far far away. Selenia to be precise. You are after Vranger a scientist who is planning to destroy the beautiful planet. Selenia that is...
Download full game now: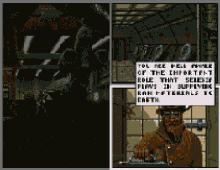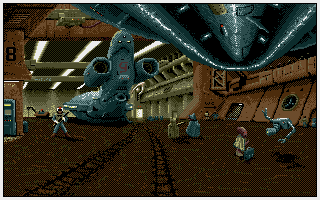 B.A.T. 1 screenshots
People who downloaded this game have also downloaded:
B.A.T. 2: Koshan Conspiracy, Bureau 13, Apprentice, Azrael's Tear, Armaeth: The Lost Kingdom